Installing Circuit Book Explorer
Instructions for Windows Versions 7/8
Windows Version 10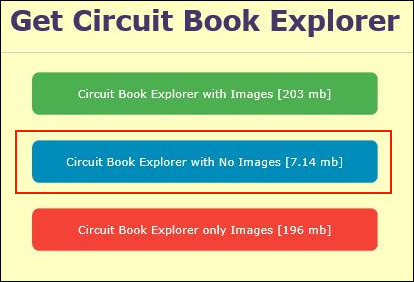 The installer associated with first option is quite large as it contains images of some of the circuit book pages. These are not necessary but do add additional functionality to the program. Select the second option for the quickest install.
Once you have clicked on one of the buttons you will see a screen similar to this:

Select the 'Save' option. After the download completes you may see a screen like this:

Click on the 'View downloads' button and then you should see a screen similar to this: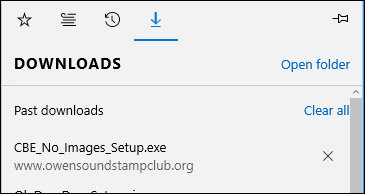 Click on the CBE_No_Images_Setup.exe program in the list to start the installation. You should see a screen similar to this: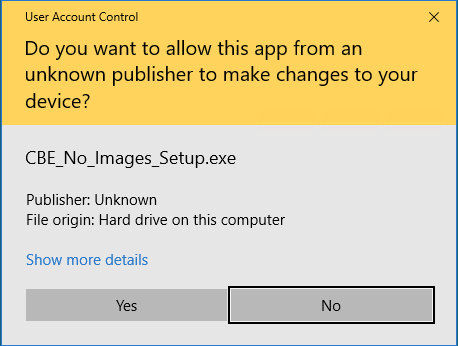 Click 'Yes' to allow the installer program to run. Accept the default prompts and the installation should complete quickly. When finished you should have the following icon on your desktop:

Congratulations, you have successfully installed the Circuit Book Explorer. To get started on the right foot, please see our Circuit Book Explorer newsletter articles starting with the April 2018 edition.
Windows Version 7/8
Windows Version 8 Installation Instructions (.pdf)
Click the button above to download a PDF version of the
Windows Version 7/8 Installation Instructions.